The internet is amassed with the sad news of the passing of yesteryears great Jamaican-American singer, actor and activist Harry Belafonte. Let's learn who he was and what his legacies were.
Who Was Harry Belafonte?
Harry Belafonte, born as Harold George Bellanfanti Jr. was a legendary singer, actor and civil rights movement activist. He was born on March 1, 1927 in Harlem, New York City. His parents were very poor who migrated from the Caribbean with a dream to achieve something in US.
Harry attended his primary school in Jamaica from 1932 to 1940 when he used to live with his grandmother there.
After that, he came back to New York and attended George Washington High School but couldn't really succeed in his studies as he was dyslexic so he dropped out in his early teens. He later joined US Navy and also served in the World War II.
Harry was hugely credited for bringing a style of Caribbean music called calypso music into mainstream and popularized it with the international audiences during his musical career.
But his other important identification is that of a civil rights movement activist. Since he hailed from the African-American community, he was well aware about the racial prejudice that his community faced in the US.  
How Did Harry Belafonte Die?
Harry Belafonte died of congestive heart failure on April 25, 2023 at his own house in Manhattan. The news was confirmed by Harry's official spokesman Ken Sunshine.
Oprah Winfrey was among the first to remember Harry Belafonte's contribution. She wrote this on her Instagram post upon hearing about the death of Harry Belafonte.
"Another "GREAT TREE" has fallen: Harry Belafonte, a Trailblazer and Hero to us all. Thank you for your music, your artistry, your activism, your fight for civil rights and justice—especially risking your life back in the day to get money to the movement. Your being here on Earth has Blessed us all."
The US President Joe Biden remembered Harry Belafonte and said that he was a "groundbreaking American who used his talent and voice to help redeem the soul of our nation".
Biden tweeted "Harry Belafonte's accomplishments are legendary and his legacy of outspoken advocacy, compassion, and respect for dignity will endure forever."
How Old Was Harry Belafonte When He Died?
Harry Belafonte was 96 years of age when he died. The official statement from the family confirmed that he died of congestive heart failure. His wife Pamela was by his side when he left the world.
Harry lived a very good life. The "Day-O (The Banana Boat Song)" singer recorded many hits during the 1950s. At one point of time in 1950s, he was the biggest artist among both white and black musicians. Such was his popularity that everyone wanted to meet him.
Harry transcended all racial boundaries with his own unique personal brand of folk music that mesmerized the whole world.
Harry Belafonte Musical Career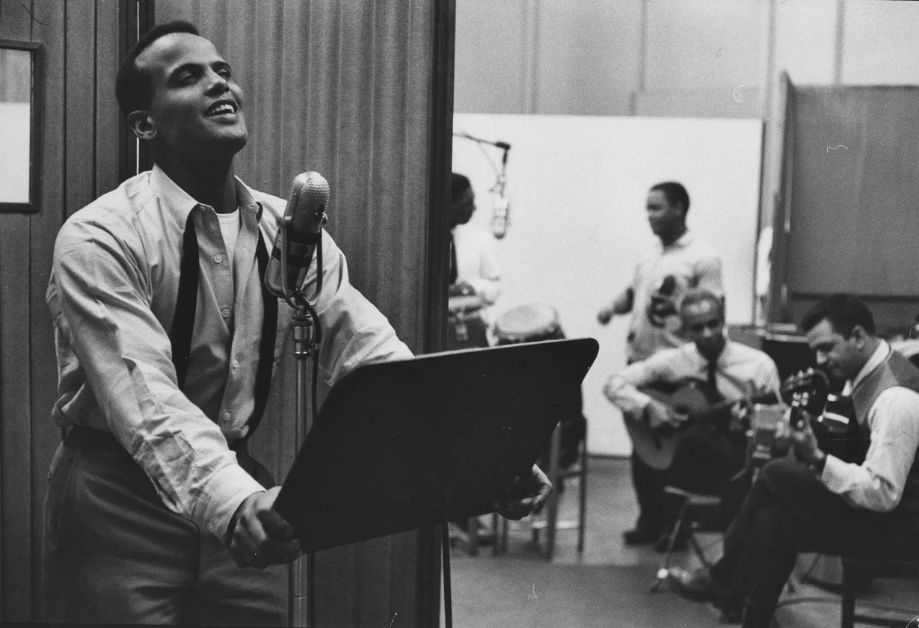 Belafonte's musical career started in late 1940s in New York as a club singer. He first recorded a pop song in 1949 with the Roost label. But his main interest was in folk music, and he developed his own style of music.
Belafonte's friend and guitarist Millard Thomas helped him perform at the famous jazz club The Village Vanguard. He was soon signed by RCA Victor in 1953 and he continued to record songs for them until 1974.
One of his biggest single hits was "Matilda" which he recorded on April 27, 1953. It became his signature song which he used to perform on all of his live musical events.
After that he never looked back. Harry Belafonte released his first album "Calypso" in 1956 and it became a global sensation. Calypso music was new to American and it became a hot cake and soon he was dubbed the title "King of Calypso". It was the first album to sell over 1 million copies globally.
Belafonte was never limited to only Calypso music and recorded songs in other genres like blues, folk, gospel, show tunes, and American standards. Some of his biggest hits are "The Banana Boat Song", "Mama Look at Bubu" and "Hava Nagila".
Some Facts About Harry Belafonte
Harry Belafonte has also acted in many movies. His debut film was "Bright Road" in 1953. After that, he appeared in another movie called "Carmen Jones" in 1954 with the same costar from his first film Dorothy Dandridge.
In 1959, Harry started his own production company HarBel Productions and starred in his own home venture "Odds Against Tomorrow" as a bank robber.
Belafonte was always very cautious about his role and he once rejected a title character in "Porgy and Bess" where he would have starred as "Porgy". The reason of his denial was he didn't like the way his character was racially stereotyped.
Besides music and films, Harry was involved deeply in political activism. His mentor was Paul Robeson so he was bound to get influenced by him. As part of his opposition to racial discrimination, Belafonte never performed in American South from 1954 to 1961.
Belafonte was deeply inspired by Martin Luther King Jr. and became his confidante during the Civil Rights Movement in the 1950s and 60s. He helped King's family as King didn't earn much as a preacher.
King once said, "Belafonte's global popularity and his commitment to our cause is a key ingredient to the global struggle for freedom and a powerful tactical weapon in the Civil Rights movement."
"We are blessed by his courage and moral integrity."
Belafonte was a pioneer civil rights activist whose role in fighting for the equal rights of African American community is second to none.
Harry Belafonte Personal Life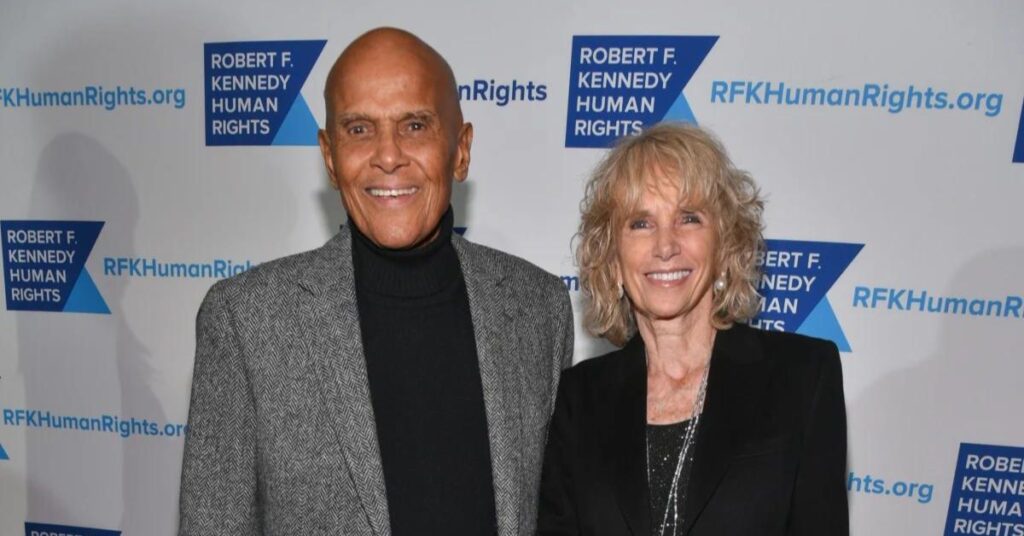 Harry Belafonte married three times. He married his first wife Marguerite Byrd in 1948 but their marriage ended in 1957. Together, they gave birth to two daughters Adrienne and Shari Belafonte.
His first daughter Adrienne founded Anir Foundation with her daughter that helps to connect people from North America with their African counterparts and let them know that there is a world outside North America and that world required their help.
Belafonte's second daughter Shari Belafonte is a model, actress, photographer and singer and is married to actor Sam Behrens.
Belafonte married second time on March 8, 1957 with dancer Julie Robinson. His second marriage produced two kids David and Gina.
David is the only son of Belafonte and currently heads the family held company "Belafonte Enterprises Inc". He is married to Malena Belafonte, who is a model and singer.
Sadly in 2004, the couple divorced and Belafonte married photographer Pamela Frank in 2008.
Belafonte was also involved in a romantic relationship with actress Joan Collins when the couple shot for the movie "Island in the Sun."
Harry was diagnosed with prostate cancer in 1996. He successfully treated the disease.
Harry Belafonte Net Worth Information
Celebrity Net Worth estimates that Harry Belafonte had a net worth of $30 million at the time of his death.
Harry was a very popular and successful musician and actor and his singles and albums had reached Billboard's Top charts multiple times and his albums had sold in millions.
We at HowDidTheyDied would like to offer our deepest sympathies to the family of Harry Belafonte and pray to God that his soul rests in peace!