A disturbing news has arrived from Croatia. Irish rally driver Craig Breen died tragically in a crash that happened during the pre-test event at Croatian round of the world championship.
Who Was Craig Breen?
Craig Been was an Irish rally driver who competed for the Hyundai team in the World Rally Championship.
Craig was born on February 2, 1990 in Waterford, Ireland. Craig was the son of famous rally driver Ray Breen. Ray was a national champion during his days in Irish rallying. Both the father and the son contributed a lot for Irish rallying.
How Did Craig Breen Die?
Craig Breen died during an accidental crash that took place while he was practicing for the pre-test event during the Croatian round of the world rally championship. His car skid off the track during the test.
Craig's co-driver James Fulton remain unharmed during the accident but Craig had to lose his life.
Related: Julia Ituma cause of death: 18 year old teen volleyball player died after falling out of hotel window in Istanbul- Accident Details
Now it has been revealed by his team boss that the speed of his car was "relatively low" so the news of his death came as extremely devastating to all his co racers, team and fans.
How Old Was Craig Breen When He Died?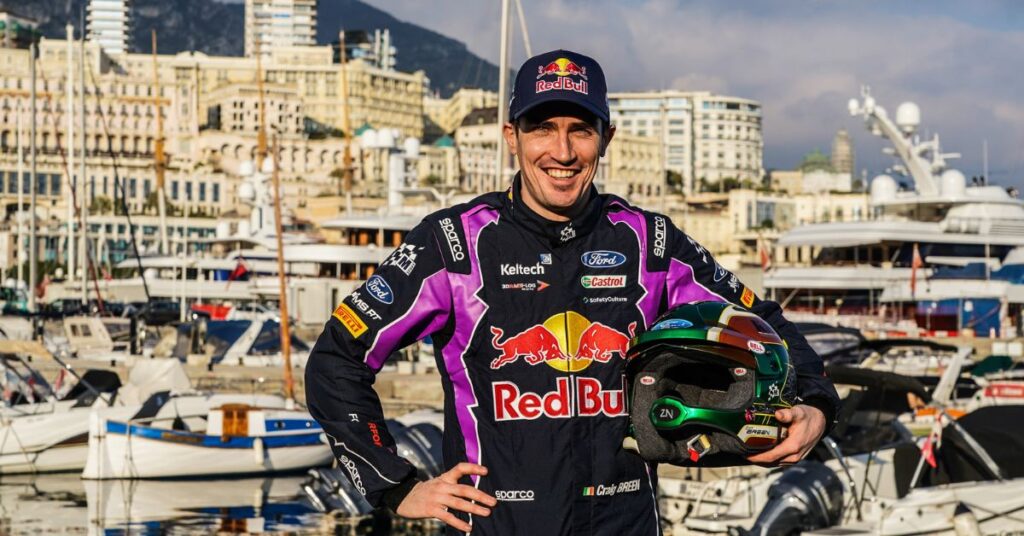 Craig was just 33 years of age when he died. Craig's interest for racing came from his father Ray Breen, who himself was a national champion.
Mohammed Ben Sulayem, the president of governing body FIA reacted "On behalf of the FIA, I wish to extend our sincere condolences to the family and friends of Craig Breen following his passing during a private testing accident in Croatia."
"Our thoughts and prayers are with his loved ones and the entire Rally community at this difficult time."
What Happened to Craig Breen?
Crain Breen died on April 13, 2023 as a result of an accident that took place during testing event for the world rally championship in Croatia.
Craig's car skidded off the track and he collided with the fence post that entered his car through the window. This led to instantaneous death as the impact was severe. His co-driver James Fulton though remained extremely lucky as he exited the car unharmed.
Motorsport Ireland president Aidan Harper was shocked to hear the news of Craig's death. He said in a statement "The Irish motorsport community is numbed by this tragic news, Craig was a world class driver and a world class person."
Some Facts About Craig Breen
Craig started karting way back in 1999 in Ireland. From 2007, he ventured into rallying as well. And then from 2009, he made rallying his full time profession. During that year, he competed and won all three championship events that included Irish, British and International Fiesta Sporting trophies.
Craig has till date participated in 82 rallies and has started from podium position in 9 of these rallies.
The first rally that Craig participated was Rally de Portugal in 2009 and sadly the Rally Sweden in 2023 was his last.
He has represented various teams throughout his career. He has driven with Peugeot Sport, Citroën, Hyundai and M-Sport Ford World Rally Team.
Craig Breen was involved in another deadly accident in 2012 while racing in the Targa Florio Rally where he lost his co-driver Gareth Roberts.
 Hyundai i20 N Rally1 is the car that he drove for the last time before he met his fatal demise.
Craig Breen Personal Life
We performed a full research but couldn't find any information regarding the personal life of Craig Breen. Craig wasn't married and we don't have any details of his relationship status.
Craig never revealed who he was dating with and also about his past relationships.
Craig Breen Net Worth Information
Craig was a very successfully rally driver. His net worth is estimated to be around in the range of $5 to $12 million. Different sites have published different numbers so we've placed it on a range so that you'll get an approximate idea.
Craig Breen Funeral
Craig Breen's funeral took place at The Sacred Heart Church in Ferrybank on April 18, 2023. Many noted racing drivers attended his funeral. WRC family members like James Fulton, Paul Nagle and Dani Sordo were a few who attended his funeral.