The star volleyball player Julia Ituma has sadly passed away in Istanbul after she fell from her hotel window. Read below to know all the details.
Who Was Julia Ituma?
Julia Ituma was a famous Italian volleyball player. She was born on October 8, 2004 in Milan, Italy. She was from African descent. Her parents were Nigerian who migrated to Italy.
She played for the AGIL Volley, a Novara based women's volleyball club in the Serie A1.
She played from the position of diagonal attack. She was extremely tall at 1.92 m (6 ft 4 in). She was one of the most promising volleyball player in Italy who sadly had to left this world at such a young age.
How Did Julia Ituma Die?
Julia Ituma died on April 13, 2023 by falling from the window of her team hotel room. She was in Istanbul to participate in the Champions League semifinals where her team was supposed to face Eczacibasi Dynavit in the second leg match of the championship.
Also Read This: Ryan Lauenstein Cause of Death: Ryan Was the Father of Nebraska hitter Whitney Lauenstein
Julia was in the sixth floor sharing a hotel room with her team mate when the tragic event happened.
How Old Was Julia Ituma When She Died?
Julia was only 18 years of age when she died.
The Italian Volleyball Federation President Giuseppe Manfredi said in a statement "We are all dismayed by this tragedy which affects not only the volleyball world but all of Italian sport."
"My first thought goes to Julia's family, to whom I send my deepest condolences and guarantee that the Italian Volleyball Federation will provide maximum support," he added.            
What Happened to Julia Ituma?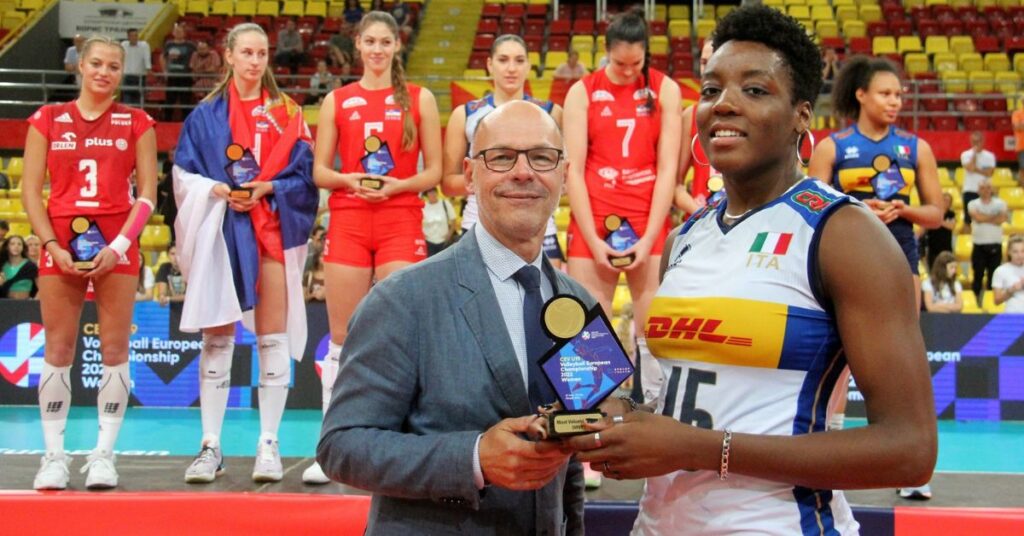 According to the Istanbul Police, they found Julia Ituma's body in front of the hotel where her team was staying. She fell from her hotel room and died instantly.
The police further said that the CCTV footage from inside the hotel has shown that just before the fall from the hotel window, she was talking on the phone in the hallway during the evening time and then stayed outside the door of her hotel room for nearly an hour in a "pensive and thoughtful" way before she entered her room for the last time.
Some Facts About Julia Ituma
Julia started her career by playing for the club AGIL Volley.
Before making her debut with AGIL Volley in the A1 league, she played for three seasons in A2 volleyball league.
Her major achievements have been the Gold medal winner at the 2022 European Youth Summer Olympic Festival and the Women's Junior European Volleyball Championship. She scored 21 points in the final of the event playing for the Italian national side.
Julia Ituma Funeral
Julia's body was flown back to Italy from Istanbul on April 15 after the Turkish investigative authorities performed the autopsy.
Her funeral was held in San Filippo Neri Church in Milan. It was attended by her family, friends, teammates from her club AGIL Volley and Sports Minister Andrea Abodi.