We've just received the shocking news that Emmerdale actor Dale Meeks has died at the age of 48. Learn below to know more about this tragic event. TV presenters Ant and Dec paid tributes to their former co-star.
Who was Dale Meeks?
Dale Meeks was a British television and theatre actor who is famous for his roles in British soaps like Emmerdale and Byker Grove.
Dale was born on May 6, 1974 in South Shields, Tyne and Wear, England, UK.
Dale was extremely popular for portraying the role of Simon Meredith in Emmerdale during the time period of 2003 to 2006.
He was also equally successful playing the role of Greg in the British teen TV drama series Byker Grove as a gang leader from rival youth club Denton Burn.
A family member broke the news of Dale's death on Facebook "So unbelievably sad. Brother in Law, mucca, side kick and just the BEST friend a lad could have wished for. RIP Dale Meeks. So much less to laugh about now you're not there to share it with."
How Did Dale Meeks Die?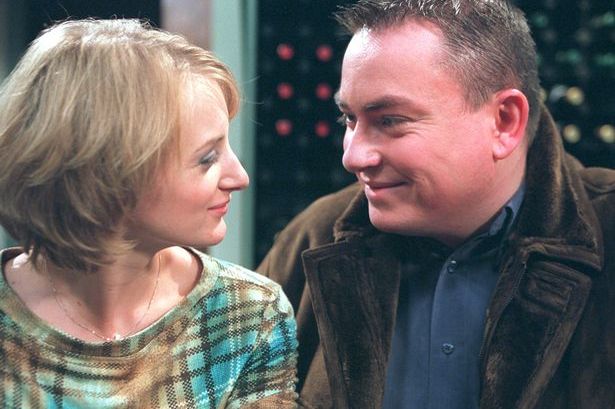 The Emmerdale and Byker Grove actor has died at the age of 48. His brother Philip has confirmed that he died from heart failure at South Tyneside hospital on Saturday evening.
Dale was due to turn 49 next month but this tragedy took his life. His brother reacted "My heart is broken."
Also Read This: Harry Belafonte cause of death: The Jamaican-American singer, actor and activist has died aged 96 as tributes continue to pour in
The news was first broke by his co-actors Ant McPartlin and Dec Donnelly from Byker Grove. They tweeted "We are so incredibly sorry to hear the very sad news of Dale's passing.
He was the loveliest of guys, even though he was a Denton 'Burner', the arch nemesis of the Byker 'Grovers'! A sad loss at such a young age. RIP Dale. Sleep well bonny lad"
What role did Dale Meeks play in Emmerdale?
Dale played the role of Simon Meredith in Emmerdale. Emmerdale is a popular British television soap opera on ITV.
He appeared on the show between 2003 and 2006.
What role did Dale Meeks play in Byker Grove?
In Byker Grove, Dale Meeks played the role of a gang leader of a youth club. Dale began his acting career with this daily soap.
Ant and Dec were among his co-stars in this serial.
He acted in this soap from 1990 to 1992.
Some Facts About Dale Meeks
Apart from acting in Emmerdale and Byker Grove, Dale Meeks has also played a part in the BBC series Breezeblocks and his latest TV role was in the drama The Hunt For Raoul Moat.
You May Also Like This: Lashawn Thompson Tragic Death: He Was Eaten Alive By Bedbugs in Jail
Dale Meeks Personal Life
There is no information that is publicly available about the personal life of Dale Meeks. The English actor never revealed anything about this aspect of his life.
Fans Tribute and Reactions on Dale Meeks sudden death
Ant and Dec broke the sad news through their Twitter profile antanddec.
Fans have started to pay their tribute and put their reactions on social media. We've placed some below.
Tracey Lyons reacted "So sad. I watched him in Byker Grove with you guys. R.I.P Dale xx condolences to his family".
Kim Haley has said "Very sad, but cannot find one report that explains his death. Very strange"
Tyrone wished "Rest in peace Dale"
Emma Lumley expressed her grief "So sad. He was a brilliant actor."
Philla Morgan wrote "RIP dale part of are childhood growing up"